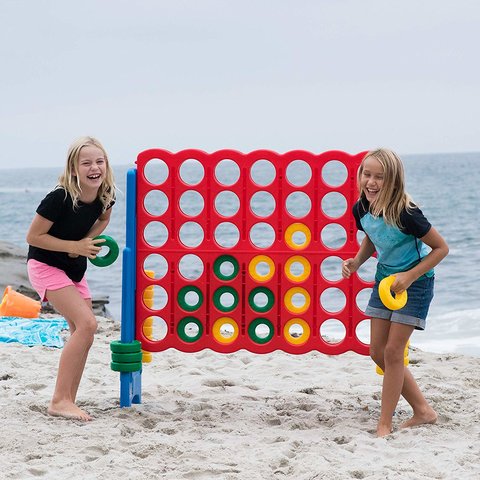 Giant Connect Four
Giant versions of the games you love. It is just way more fun to compete when the games are 4 feet tall!
Perfect addition to any indoor or outdoor events such as house/office parties, happy hours, BBQ's, tailgates, weddings, camping, beach day, and much more.
Giant Four-in-a-Row

- The star of the show. Oversized version of

the classic 4-in-a-row kids game. Measures roughly 4 feet wide by 4 feet tall when assembled.

This classic strategy game requires players to connect four of their own rings in a row - horizontally, vertically or diagonally - before their opponent does. 2 players can battle it out in this came of strategy, or teams can particiapate as well. This game will provide hours of fun indoors or out.